Free US Shipping on All Orders Over $50
Great Reviews - 99% Customer Satisfaction
Safe & Secure Checkout - We Also Accept Paypal
Our puzzle guest books are unique, elegant and a notable addition to any wedding or event. A great way to involve guests in creating a treasured and memorable item which endures a lifetime.
How does it work?
Leave the incomplete or partially completed puzzle on a table at the event. Guests sign a piece and help build the puzzle as the event goes on. The result? A beautiful puzzle to memorialize the event. You can then hang the puzzle on your wall or challenge yourself by putting it back together down the road.
Currently, there are 6 main styles of puzzle guest books we create and have listed here on the website: The tree puzzle, heart puzzle, letter puzzle, name puzzle, state puzzle and dog puzzle.
We are also constantly designing and making custom shaped puzzles, which you can learn or inquire about on the custom puzzle page.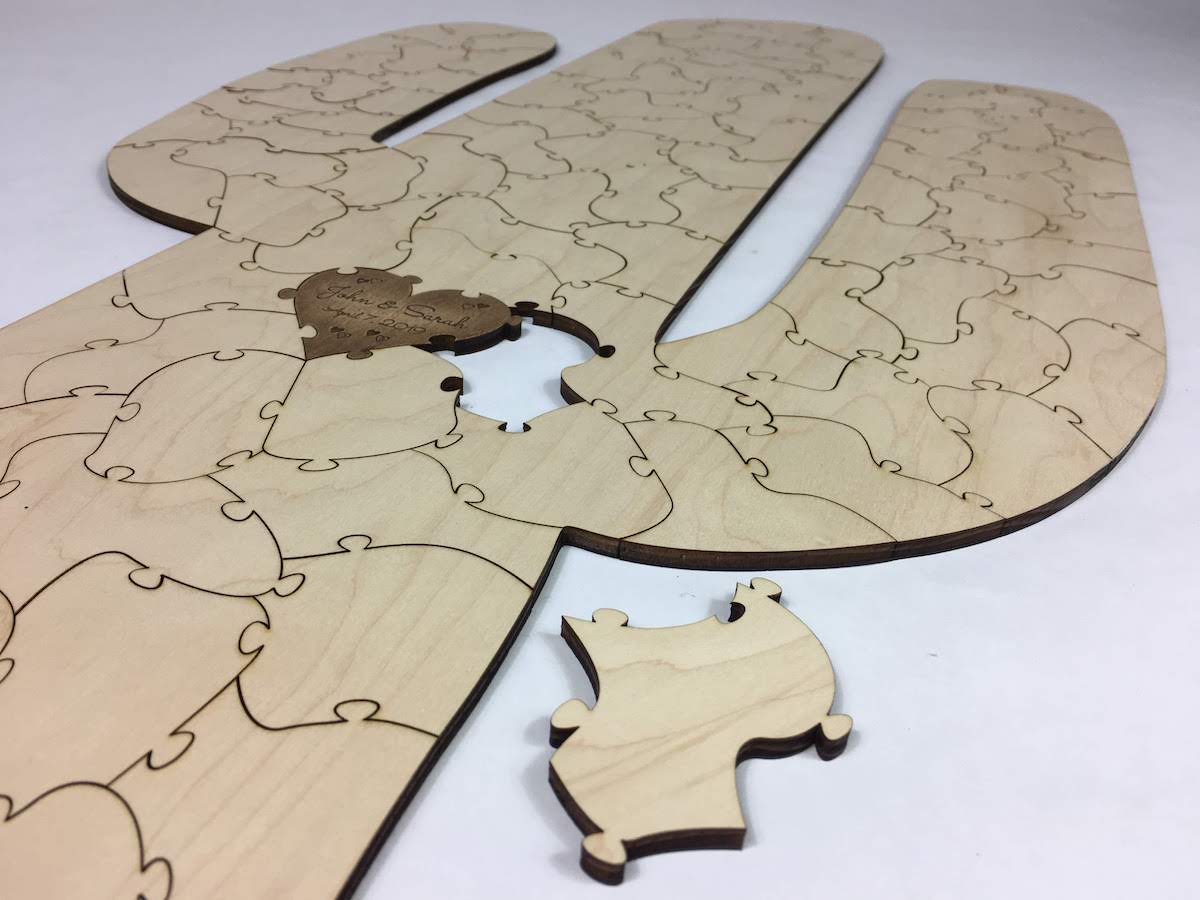 Whether it's a small wedding or gigantic party, each puzzle can hold as few as 25 pieces, up to 250 pieces and greater.
All of the puzzle pieces are unique and are a good size. They allow more to be written on them than just a name or two.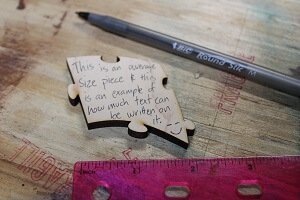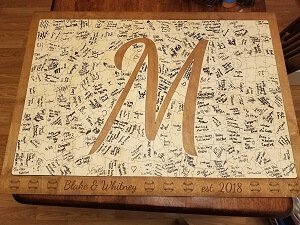 Each puzzle has a personalized piece, or portion of the border, laser engraved with the text you desire. This may be a tree trunk, heart located in a significant location within a state puzzle, or the bottom portion of a bordered letter puzzle.
You can always choose the font from one of our selections, or provide your own font if it is free to download.
We always format the text you provide to look as best as possible. Which is almost always in two lines of center aligned text, with the names a slightly larger font than the date. In the case of two first names (or Mr. & Mrs.), a last name, and a date, we break this into 3 separate lines, with the last name being the largest in size.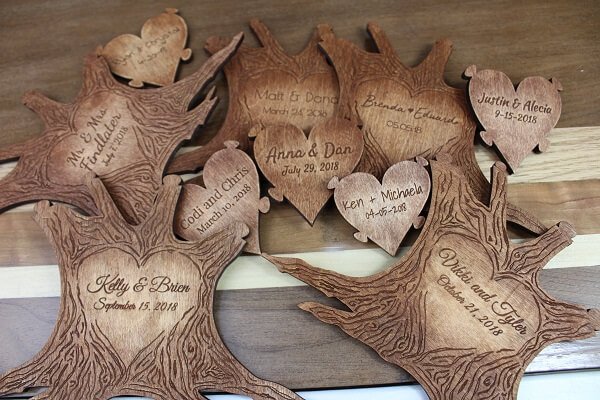 Size
Incremental sizes between 25 and 200 pieces
Font
A range 12 fonts, or request a specific font
Sign
A guest book sign, free if you share on Facebook
Trunk
For trees, textured or non-textured trunk
Text
Engraved on the puzzle in various locations
Border
Floating puzzle, or set in a solid wooden border
Other
Specific options e.g. which State for the State puzzle
Custom
Fully custom puzzle shapes can be made-to-order